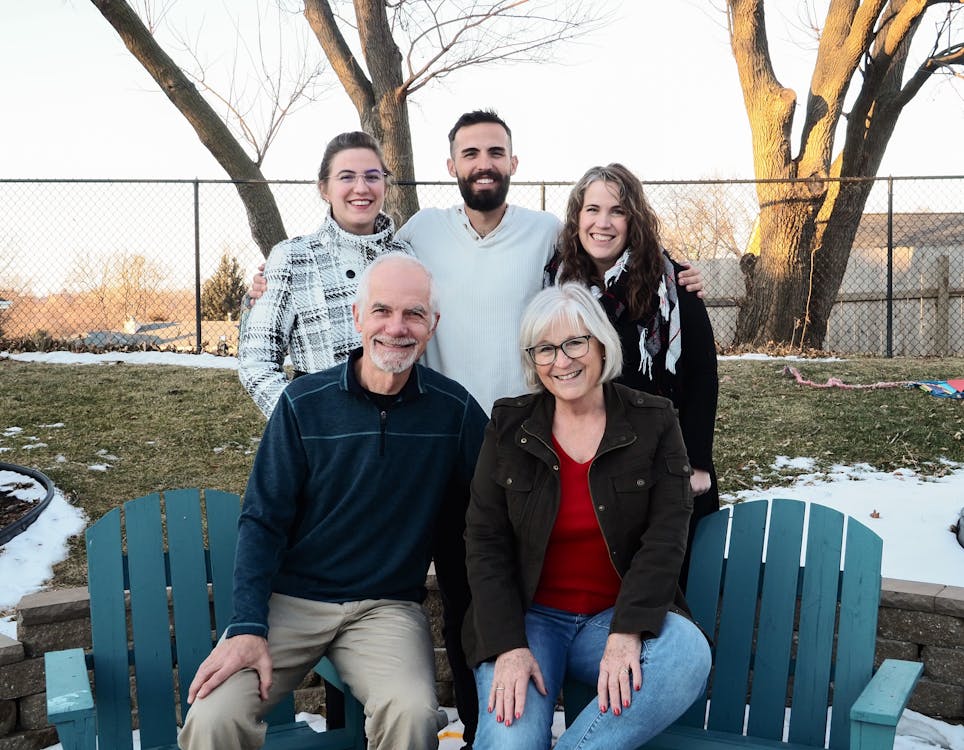 What was childhood like? Probably your mom was chasing you around with a wooden spoon while your dad laughed hysterically. As you've gotten older, those roles have reversed. Now, it's your time to take care of your aging parents. 
It's not an easy task, and it's one that often comes with a lot of guilt. Not everyone can be a caregiver. And with aging parents, things can get complicated quickly. Checking on them every day, ensuring they're taking their medications, helping them with groceries and errands? It's a lot to handle, and sometimes it can feel like you're walking a tightrope. 
It's okay to feel anxious and overwhelmed – you're not alone. You might have your children to take care of, a job, and a home to maintain. So how do you deal with it all? 
Here are some top tips to help you deal with aging parents, so you can both enjoy your time together: 
Get Help When Needed: 
You can't do it all by yourself. It's crucial to ask for help when needed. It's acceptable to admit that you need assistance by hiring a home health aide or looking for a retirement community that can take care of some of their requirements. Or you can ask a family member or friend to chip in! And maybe you'll make it better for them – and yourself – in the long run. Some people choose nursing homes for their parents because they think it will be better for them. However, sometimes nursing home abuse occurs. In such cases, you can get experienced help from a lawyer or law firm specializing in nursing home abuse. 
Talk to Them 
Ask your aging parent, and they'll tell you how much they miss the days when you were younger and would run to them with your problems. Now that you're an adult, they want to be there for you too. It makes them feel they're valued and needed. So, just like in the past, don't be afraid to confide in them and share your life's events. 
You must also put aside your phone and lend an ear when they start talking about their day. It doesn't matter how often they've repeated the story. Listen and show interest. They could be secretly suffering from depression, and this could be their way of seeking help. 
Make Their Wishes Come True 
Do you remember what your aging parents used to do for you when you were younger? They would scrimp and save to ensure you had the best birthday parties, took that dream vacation, or had the latest gadget. It's time to return the favor. 
Start by asking them what their wishes are. It could be something as simple as going out for ice cream on a hot summer day or taking a trip down memory lane. Whatever it is, make it happen. You'll be putting a smile on their face and creating lasting memories. Learning how little it takes to make them happy will surprise you. 
Help Them Stay Connected 
One of the most heartbreaking things for aging parents is losing their social network as their friends move away or pass on. It can be isolating and lonely. As a result, their mental and emotional health can decline quickly. 
You can help by being their social secretary. Make sure they have regular plans with friends, family, and neighbors. Plan fun outings, whether going to the movies, playing cards, or attending community. You could also host gatherings at your home. The key is to help them stay connected so they don't feel isolated and alone. And when it's their birthday, take out those party poppers, birthday hats, and cake! Let it be fun! 
Make Time for Fun 
With all the responsibilities of being an adult, it's easy to forget to have fun. But life is too short to be all work and no play. So, schedule some time for fun – going on a day trip, playing a round of golf, or just watching a movie together. It doesn't matter what you do as long as you enjoy each other's company. You could also help them pick a new hobby for the both of you to enjoy together. Consider establishing a kitchen garden or starting a bird-watching hobby? Spending time with loved ones is sometimes the most important thing. It'll help you and your aging parents unwind, relax, and recharge. 
Make Your House Comfortable for Them 
Remember the playhouse you had as a kid? It was the perfect size for you, with all your favorite things. Now it's time to create a comfortable space for your aging parents. Start by decluttering their home so they can move around easily. Then add some of their favorite things – a cozy blanket, family photos, or their favorite chair. You could also install some safety features, such as grab bars in the bathroom and a ramp for the front steps. And if they're having trouble getting around, consider getting them a wheelchair or scooter. Just make sure their home is comfortable and safe for them to enjoy. 
The Bottom Line 
Taking care of aging parents can be challenging, but it's also rewarding. It's an opportunity to show them how much you love and appreciate them. It's also important to acknowledge that you might lose your patience from time to time. Just remember to take a deep breath and focus on the positive. After all, these people raised you and loved you unconditionally. They deserve your patience, love, and care. So, give them the best of yourself, and you'll be better for it.