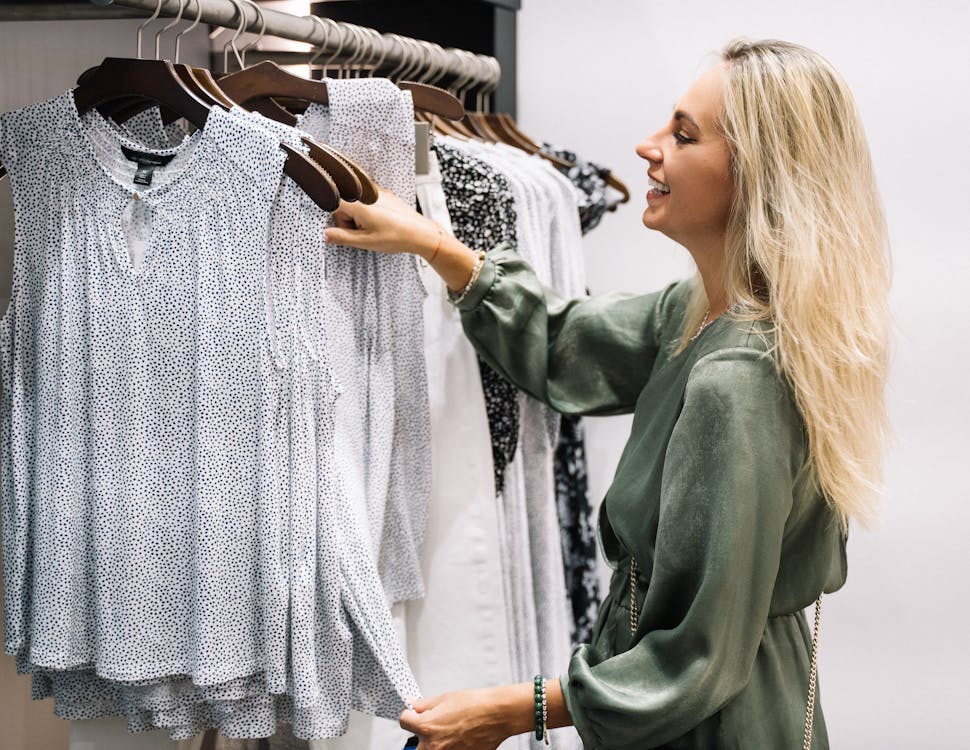 Doesn't it seem like all fashion icons and celebrities have unlimited stylish and cool outfits? But in reality, they make minor tweaks to make the most basic outfit look fashionable.  
They use styling hacks and put together pieces you didn't think would go well to create fabulous yet elegant looks. 
For instance, there might be several items in your closet that don't look great or suit you. However, with the help of simple styling hacks like dying your old t-shirts can bring the unloved pieces back to life. Whether tucking your oversized sweatshirt differently or letting your accessories speak, simple styling hacks help you wear fresh and new combinations every time. 
Guess what? You don't need a sewing kit to spin your closet; look at the valuable styling hacks mentioned below to make your outfit look cooler. 
Add custom-made patches 
Adding patchwork to your jeans, shirts, jackets, or other items can instantly transform them. Custom-made patches allow you to reflect the personality and style you need. The best part about adding custom-made patches to your clothing pieces is that any color, shape, or size you wish can be added, helping you stand out and look unique. 
For instance, you can look for Ultra Patches to get custom-made embroidered patches and give your jeans a classic and retro vibe. Besides that, place a bunch of cool patches on one side of a simple blazer and instantly make your outfit look attractive.  
Cuff your jeans 
There's absolutely nothing wrong with rocking your pair of jeans as it is, but your favorite wardrobe staple can get an easy yet stylish upgrade with ankle cuffs. It's a great style hack that immediately freshens any outfit, even the one you've worn a thousand times. Not just that, it gives you the perfect opportunity to show off your chic footwear. However, the trick lies in selecting the right strategy based on the pant style you're wearing. 
For instance, boyfriend jeans are less about cuffing and more about rolling. You want to keep the simple jeans vibe intact, and the looser, bulkier fabric works perfectly with a messier cuff. Consider rolling your jeans about 3-4 times with just an inch-wide cuff. Ensure you don't press down on the cuffs to create a crease. Instead, go for a tube shaped like a roll. 
On the other hand, when it comes to skin-tight jeans, the cuff looks most incredible on the smaller side as they keep the sleek look of the skinny pants. Make the cuffs about a half-inch broad and roll them twice only. 
Stack your rings 
One ring looks cute, but eight look even cuter. But how can you make different styles and sizes of rings look cool yet elegant? Well, it's all about how you stack and mix the different types. Start by mixing and matching your metals. To ensure you're matching your metals right, stack yellow, white, or rose gold with the other on the same hand. However, consider leaving a finger bare to balance out your look. 
Besides that, mix different styles and shapes of rings. For instance, use a ring with a thick band and pair it with a stacking band or eternity ring. In addition, you can use a statement ring to stack rings around it. You can use whichever pieces you like, whether they do or don't make the statement ring. Remember not to wear too many rings that might steal the spotlight from your statement ring. 
Belt your layers 
Layering is a simple way to look stylish when the weather's cold or you want to save money by using more pieces. However, when you have different layers, the final look might look random and dull; this is where a belt can come in handy. Adding a belt helps you put an extra definition to your dress. A belt can instantly pull the whole look together, carving out your figure under all those layers. 
But how can you add a belt? All you have to do is layer a thin, half-sleeved shirt under a sleeveless dress and pair a button-down shirt on top, leaving it open. You can also add a furry vest if you want a cozy vibe. Lastly, pull it all together with a simple belt, giving your basic outfit a chance to look cool. 
Do the half-tuck 
Undoubtedly, tucked-in shirts look better than most untucked shirts. But what should you do if you want a polished yet casual look? Well, try tucking just the front or side of your shirt! This gives you an asymmetrical, high-low look, making your overall look trendy. In addition, half-tucking in your shirt is one of the most excellent ways to add a little worn edge to your look and flatter your figure. 
While there are various ways of half-tucking in your shirt, the front tuck is the most popular. All you have to do is start with a flowy shirt and push a few inches of the shirt down the front middle of your waist. Next, pull the shirt on either side so it loosens and flows flawlessly. 
Besides that, you can also tuck in your shirt half by undoing the last button and tucking in just one side, making your outfit look unique yet fashionable. 
Final thoughts 
With the styling hacks mentioned above, you will never experience 'not having anything to wear while standing in front of a wardrobe full of clothes. These simple styling hacks will ensure you always have something new and stylish to wear. Whether wearing different styles of rings together or adding a belt to your clothing, these hacks will always give you a chance to make your outfits cooler.