We all endeavor to look as good as we can, don't we? We wear clothing that enhances our figures and we wear shoes that make us taller. We talk to friends and families about what looks good so that we can make better decisions over our looks for the day. We do what we can to feel good on the outside so that we can match our confidence on the inside, but this isn't something that translates every single day. 
In fact, we often wake up and feel less than. We don't feel worthy of the smiles in the street or the compliments from friends and family. But that doesn't mean that you can't change it! If you want to look better, you can check this website and get to know which procedures would be best for you. You can also get a little creative and follow our quirky tips to look better, faster, with the tips we've got below!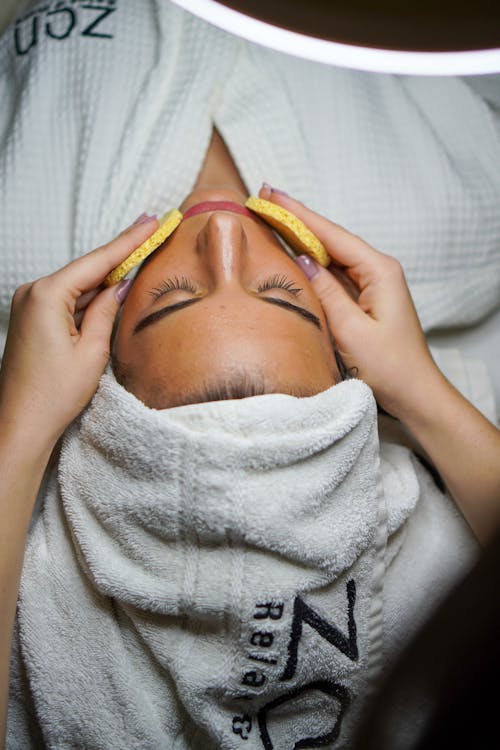 Head to the freezer. Melting an ice cube over our face in the morning after you have cleansed your skin is a great idea. You can close up and tighten your pores and you can really benefit from the cooling sensation on your skin. You will be able to reduce any inflammation, especially first thing in the morning, and all it takes is an ice cube!

Move to the fruit bowl. Once you've cleaned your skin and cleansed it properly, consider eating a ripe banana. You know that you can gain a lot of nutrients from fruit and veggies but it's the peel we're talking about. If you are developing fine lines and you don't want to blow cash on wrinkle creams, why not eat the banana for a satisfying snack, and then rub the peel on your skin. It'll hydrate, plump and alleviate those fine lines that are bothering you the most. 

Splash out on facials. You can either go to someone who knows what they're doing and get a facial done, or you can invest in some good sheet masks that are loaded with vitamins and minerals. You can even

make homemade face masks

while you lounge and relax in the bath. It doesn't have to cost the earth to treat your skin the way it deserves to be treated, but sometimes you should treat yourself to those amazing facials as done by the experts.

Take your probiotics. Whether you pop a pill or you drink a little drink, you know that probiotics will give your immune system a boost and keep that good and bad bacteria in the gut as balanced as possible. Talk through the best probiotics for your particular needs with your doctor, and do that before you implement them into the routine in your morning so that you are feeding your body the right way.

Move your body. Jumping jacks in the kitchen, sit ups during your favorite show – these can help you to move your body while you are cooking and getting on with your everyday things!