Is your bedroom somewhere that you feel comfortable? If it's not, then the main problem here is that you won't be getting a good night of rest when you should be. It's important that you are taking the time to make your bedroom into the most comfortable place it could be, as this is an investment into your health overall. In this article, we're going to be taking a look at some of the things that you should be doing to create the most comfortable bedroom possible. Keep reading down below if you would like to find out more.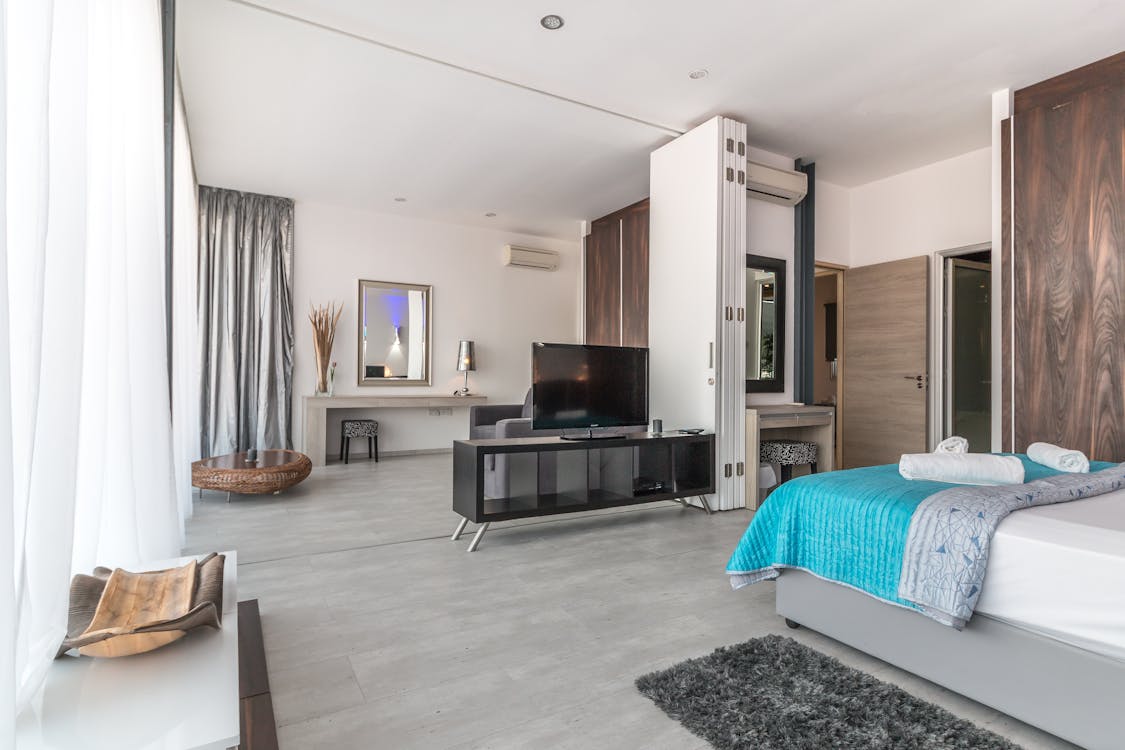 Picture Location – CC0 License
High-Quality Sheets
First, you need to look into getting high-quality sheets for your bed. We're sure that you took the right amount of time to choose the best mattress for you, so why would you not do the same when it comes to your sheets? A lot of people are under the impression that any sheet will do, but this should not be the case. Some are scratchy and can contribute to a poor night of sleep, while others are soft and feel like you are laying on a cloud.
A common misconception about nice feeling sheets is that they have to cost you an arm and a leg, when this is simply not true. You might have to pay a little more than what you wanted, but it's worth it when you get a comfortable night of rest in your bed.
A Great Design
You should also look at the design of your bedroom. You want to be comfortable there, which means it needs to be designed for you, not for someone else. There are many people who design their bedrooms based on what they have seen on social media platforms such as Pinterest or Tiktok because that's what they think it should look like. Your room should look however you want it to look to be comfortable for you. If this means that you're using bold colors, do it. If this means that you're using 20 blankets, do it. 
You can even look into things like floral wall decals as these are a beautiful addition to a room, but also have a calming vibe about them.
Something Personal
You should always have something personal in your room. This might be a picture of your loved ones in a frame by your bed, it might be a memory wall, or it might be something else entirely. Whatever it is, it needs to remind you of the people that you love, or something personal to you.
Hopefully, you have found this article helpful and now see some of the things that you should do to make sure that your bedroom is somewhere that you feel comfortable. Your comfort is the most important thing when you are trying to get a good night of sleep in a space that is yours, so make sure that you are prioritizing it as much as you can. We wish you the very best of luck, and hope that you manage to see success here.