Your home should be a place where you can relax and escape the stresses of daily life. It should be a haven where you can recharge and prepare for the next day. A well-decorated home can help to create this inviting atmosphere, but it takes more than just throwing some furniture together and calling it a day. This blog post will discuss tips to help transform your space into an inviting oasis.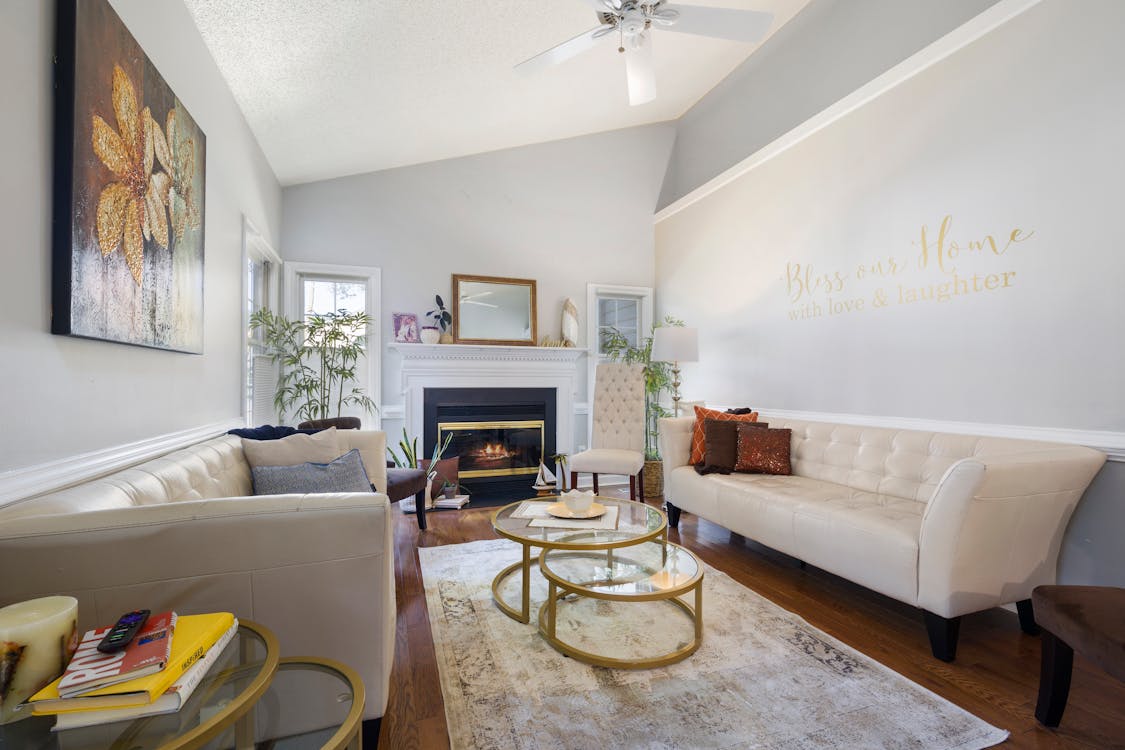 Via Pexels
1. Use The Right Lighting
The type of lighting you use in your home can significantly impact the space's overall feeling. If you want to create a warm and inviting atmosphere, use soft, diffused lighting. You can achieve this by using lamps with shades instead of overhead lights. Candles are also a great way to add extra warmth to a room. If you have a fireplace, make sure to take advantage of it as well!
2. Choose Comfortable Furniture
Your furniture should be comfortable and inviting. It should invite people to sit down and relax. If your furniture is too formal or stiff, it will make your guests feel uncomfortable. Instead, choose sofas and chairs that are soft and welcoming. Add some plush pillows and cozy blankets for extra comfort.
3. Add Some Greenery
One of the quickest ways to add life to any room is by adding some plants. Not only do they look great, but they also help purify the air. If you don't have a green thumb, don't worry – there are plenty of low-maintenance options, like succulents.
4. Flooring
Another way to instantly change the feel of your home is by changing the flooring. If you have old, outdated carpet, consider ripping it up and going for a more modern look, like hardwood floors. Search for hardwood floor refinishing near me to get started.
5. Declutter
One of the best ways to make your home more inviting is to declutter. Clutter can make a space feel small and cramped, so eliminate anything you don't need or use. Another great tip is investing in storage solutions like baskets and bins. This will help you keep your things organized and out of sight.
6. Create an Outdoor Space
If you have the space, creating an outdoor living area is a great way to make your home more inviting. Add some comfortable furniture and some plants or flowers. This will give your guests a place to relax and enjoy the outdoors.
7. Invest in a Beautiful Rug
A beautiful rug can transform a space. It can add color, pattern, and texture to a room. Rugs can also help define a space and make it feel more intimate. If you're on a budget, you can find some fantastic deals on rugs at second-hand stores or online.
With these tips, you can transform your home into an inviting oasis for you and your guests. Remember to take your time and make decisions that reflect your style. Then, with a little effort, you can transform your space into a haven you're proud to call your own.