Whether you've had a child yourself or not, you'll know that having a baby is always a big deal in a person's life — and that's especially true if it's the first baby they've had. If your friend is expecting a baby, then it's important that you're there to celebrate with them. And that extends beyond just wishing them all the best over WhatsApp. This will be one of the most important experiences of their life, so they deserve the full treatment. 
In this blog, we'll run through some tried and tested ways to ensure your pregnant very much knows that you care.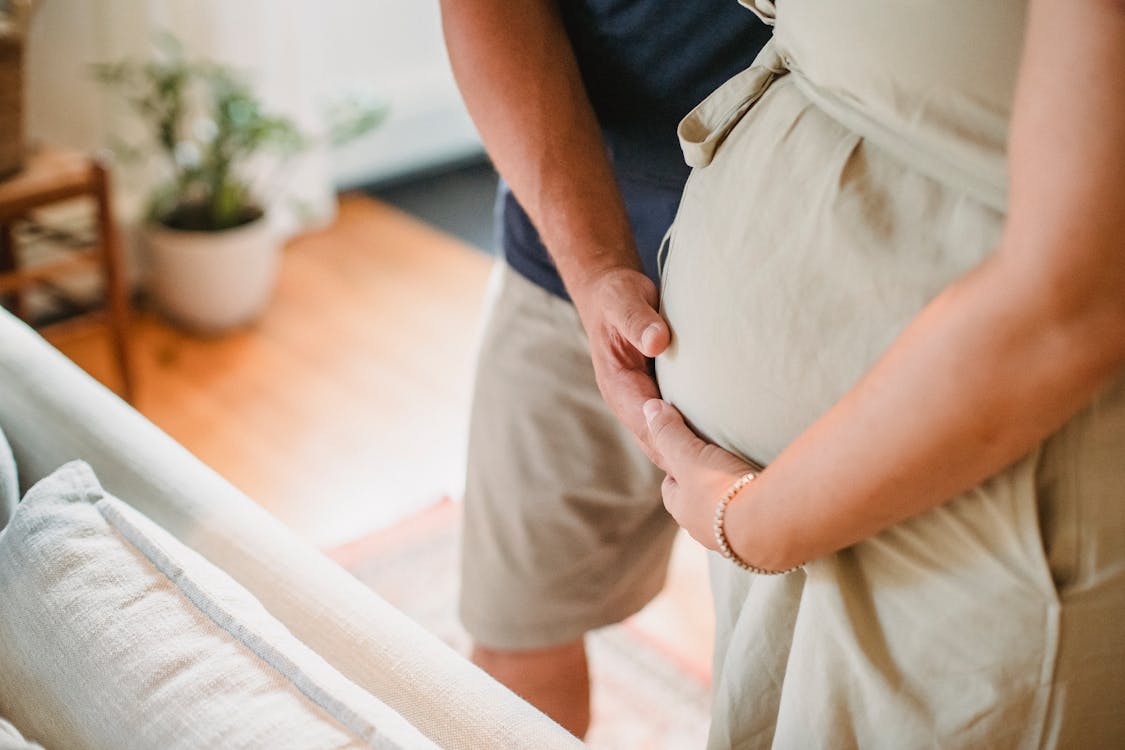 Make a Fuss
Your friend will undoubtedly be hugely excited to tell you and everyone else that they're pregnant. So make sure that you're making a big fuss. It can be disappointing to receive a muted response when you deliver big news. Your friend deserves more! Of course, you will be excited for them, but your friend won't automatically know it. It's best to really show it in whatever way feels more natural to you. They'll only tell you they're pregnant with their first child once in their life. Don't let them down. 
Ongoing Communication
Your friend is going on a pretty awesome journey. Of course, that's a journey that they'll primarily take by themselves. However, there's a lot of value in dropping in to see how they're doing every now and again. This will be especially important if you've had a child yourself since you'll be able to offer words of advice and encouragement. But more than anything, it's just fun. They'll be on one of the most exciting trips of their life — the journey toward becoming a mother — and there's always a lot of buzz and excitement around that. Ongoing communication in the form of text messages, phone calls, and get-togethers is the way to go.
Hold a Baby Shower
And don't forget the baby shower! It's your chance to gather all your friends' nearest and dearest and have an awesome time together. It's like having the best birthday party ever. Plus, there are all those gifts which will certainly be of value to your friend. Don't worry if you can't physically make it to the party, however. There are baby gift baskets and other gifts that you can send, too. To make an extra fuss, hold a video call when they're opening the present. If it is a very close friend, then consider reaching out to your friend's other close friends and offering to help arrange the baby shower. Remember to go all out with the decorations for the special day, from the color scheme to balloon arches; going the extra mile will truly make it a day to remember. Another important part of a successful baby shower is arranging fun pregnancy-related games. Finally, consider hiring a photographer to capture the special day. This way, your friend can look back at the day with fond memories.
Fun Nights Out 
You and your friend probably used to hit the town before they were pregnant, and that doesn't need to change just because they're carrying a child! It's just the general atmosphere of the night may be slightly different. Rather than hitting a club, you can all get dressed up and hit a restaurant for a delicious meal and some non-alcoholic drinks. If you want to be truly supportive of your friend, then order a non-alcoholic drink for yourself, too, even if you're not pregnant. In this day and age, there are plenty of delicious mocktails you can choose from.