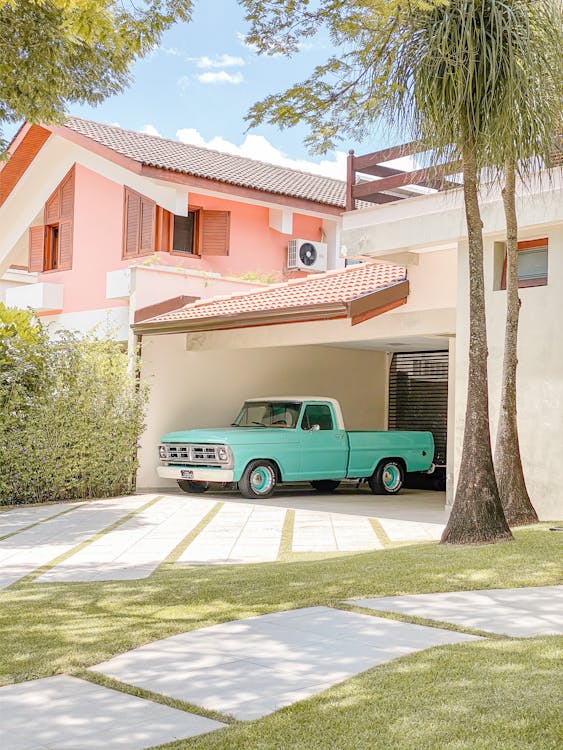 Photo by Thiago Calamita from Pexels
Four Great Reasons to Invest in a Carport
Have you done everything that you can think of to improve your home? Painted and prettied it; fixed up the kitchen and bathroom; decorated the bedrooms and turned the back yard into Entertainment Central for the kids? Are you looking for another building project that won't cost the earth but will add functional space and value to your home?  How about a carport? 
So why would you want one? You may have a garage already. Is it full of stuff like bikes, extra freezers, and piles of boxes that you can't be sure are yours as you have no idea what is in them?  There's certainly no room for a car. Well, a carport could be the answer.
Although modern cars are pretty durable, they can still be damaged by the elements.

Rain

and especially hail can damage the paintwork or seep into the sills and cause damp problems inside your car. The sun can fade the paintwork and material of your seats.  A carport will protect your car from all these issues and keep your car nice and cool on a sunny day. Just imagine getting into your car on the drive on a broiling day to find it beautifully cool! No need to squeal in pain as you grasp the scorching steering wheel! Of course, your carport can provide shelter for more than just your car. Boats, bikes, and trailers will all fit in there safely protected from the weather.
A carport can be more convenient than a garage sometimes. You don't need to juggle with tricky garage doors. If you have a carport, there is no struggle to get out of your car in a restricted space. You can step out easily, unload your groceries and walk to your front door while undercover from the elements. 
Forget about those rickety carports of old. You know the one at your mom's house that nearly came down when you knocked it on your first attempt to back the car out of the drive? The new generation of carports are more robust structures with stylish features that come in a wide range of models and materials.  The simplest option is a flat roof carport which will offer protection and shade in contemporary custom designs which will complement your home. A more sophisticated

flyover carport

packs a serious design punch with its high-level open design, allowing for larger boats and high-level SUV vehicles. Other styles include the gable roof carport, which, as the name suggests, is ideal for properties with gable end features themselves. The box gutter roof carport has partially sealed sides, offering extra protection against the rain and snow.
When you aren't using your carport for your car, you will find that it offers a shady space for the kids to play or even for you to relax with friends.  If creating a protected outside area would add something to your lifestyle, you could erect a free-standing carport anywhere on your property, providing year-round protection for entertainment or DIY activities.