Looking at getting into running but not sure where to start? There are countless reasons why you might want to start running; to get fitter, to lose weight, to train for a marathon, or simply as a challenge you've always wanted to check off your bucket list. If you've got no prior experience in running often, you might be wondering if there's anything you can do to give yourself a better fighting chance of achieving your goals. So, let's take a look at what you need to get yourself running.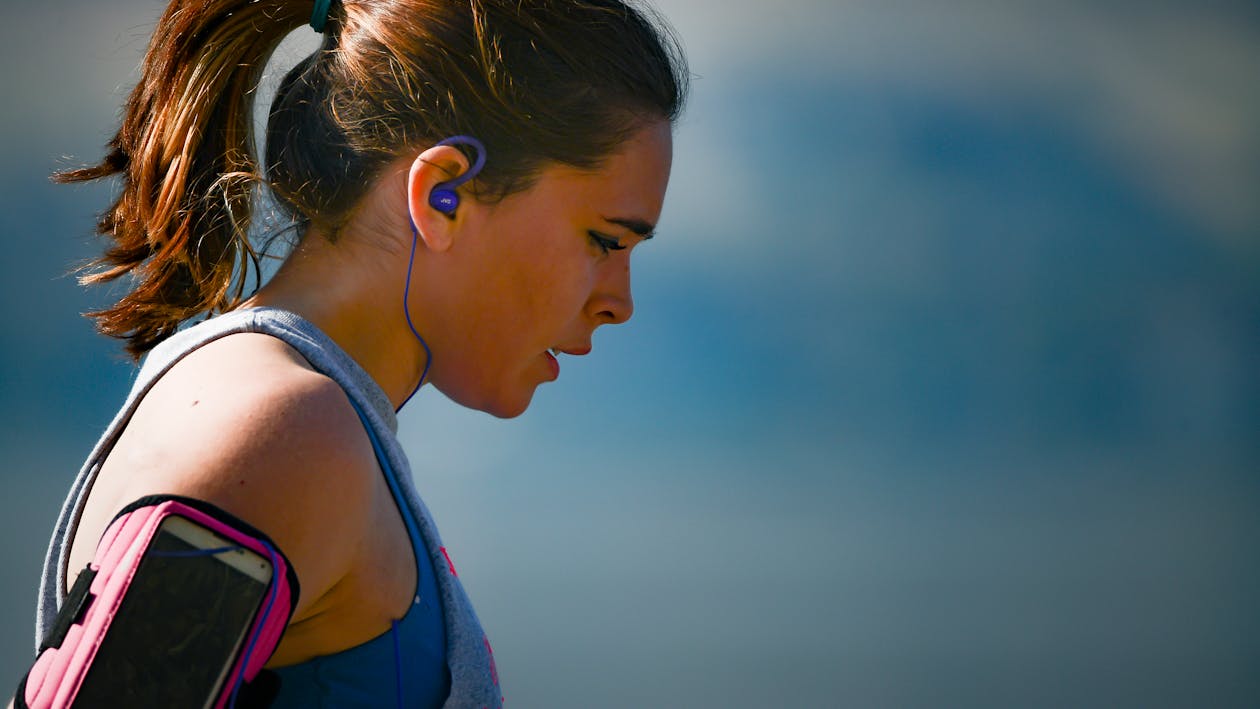 https://www.pexels.com/photo/woman-wearing-smartphone-armband-and-blue-earphones-2291874/ 
Buy the right gear
While you can certainly run in jeans and a t-shirt, you're not going to make the most out of running if you do. Add these things to your shopping cart to maximise the effects of your running:
Running shoes

Clothing that won't rub or weigh you down. Any gym attire is good for this.

Sweatband or headband to soak up sweat. Lots of them these days come with space for your phone so you can plug in your favourite music.

Water bottle

Fitbit

or any alternative to track your progress.
Remember to warm up and cool down
One thing you'll quickly learn when running is the importance of warming up and cooling down. Failing to do so can quickly lead to injuries. Here's some simple guidelines for both:
Warming up
Spend 5 or 10 minutes loosening up your muscles with a light exercise. This could be a jog or a brisk walk.

Stretch your muscles properly. This includes your arms, legs, back and torso. Remember not to take it too far to avoid any injuries.

Once your body feels warm and loose you can begin your run. Don't start out too fast because you'll tire faster. Starting off with a slow jog and working your way up to a run is your best bet, especially if you're just beginning your journey. Some people choose to jog for 30 seconds and then walk for 30 seconds. You'll soon notice as you get fitter that you can turn this jog into a run and last for longer without needing to slow down.
Cooling down
Come to a gradual stop. Stopping running immediately can seize your joints as your body quickly cools down. So, if you're running, slow to a jog, then a brisk walk, then a slow walk. Allow your breathing to settle naturally.

Rehydrate! While you should be drinking during exercise, now is the time to replenish any lost fluids. Opt for a sports drink that contains electrolytes if you're feeling particularly dehydrated.

Repeat step one of the warming up phase. Stretch out your muscles and slow down gradually to avoid any injuries.
If you did accidentally injure yourself…
It happens to even seasoned runners, so don't beat yourself up about it. However, don't ignore what your body is telling you. Use the RICE method (rest, ice packs, compression and elevation) to treat any muscular pain you may be experiencing.
If you're finding the injury isn't going away, it might be time to see a professional so you don't do any long-term damage. Seek chiropractic care for back pain, or an orthopaedic specialist for any strains you may have experienced. Don't ignore the pain!
Eat the correct food before and after
Your body needs the right foods before and after eating to maximise your runs. Loading on carbs before your runs helps fuel your running. Of course, don't eat too much as this will make you feel sick, but eating a banana, some nuts or even some PB on toast will do the trick.
You'll have lost a significant amount of nutrients, energy and water after running. To maximise the effort you've just put in, it's important to continue eating healthily post run. Again you'll need carbs, but adding protein and plenty of fresh fruit and vegetables will also help replenish anything you've lost during your run.
Following a runner's diet all of the time is a great way to keep this regimen in place and allow you to achieve your goals much faster.
Start slow
Finding time to fit in your running might be difficult, especially if exercise isn't something you regularly schedule in. Begin slowly by scheduling a short run a couple of times a week. Once you start seeing progress you'll find you're more inclined to schedule even more time for running, or even schedule everything else around it. Don't forget, it takes 21 days of consistent change and behaviour before it becomes a habit, so don't give up!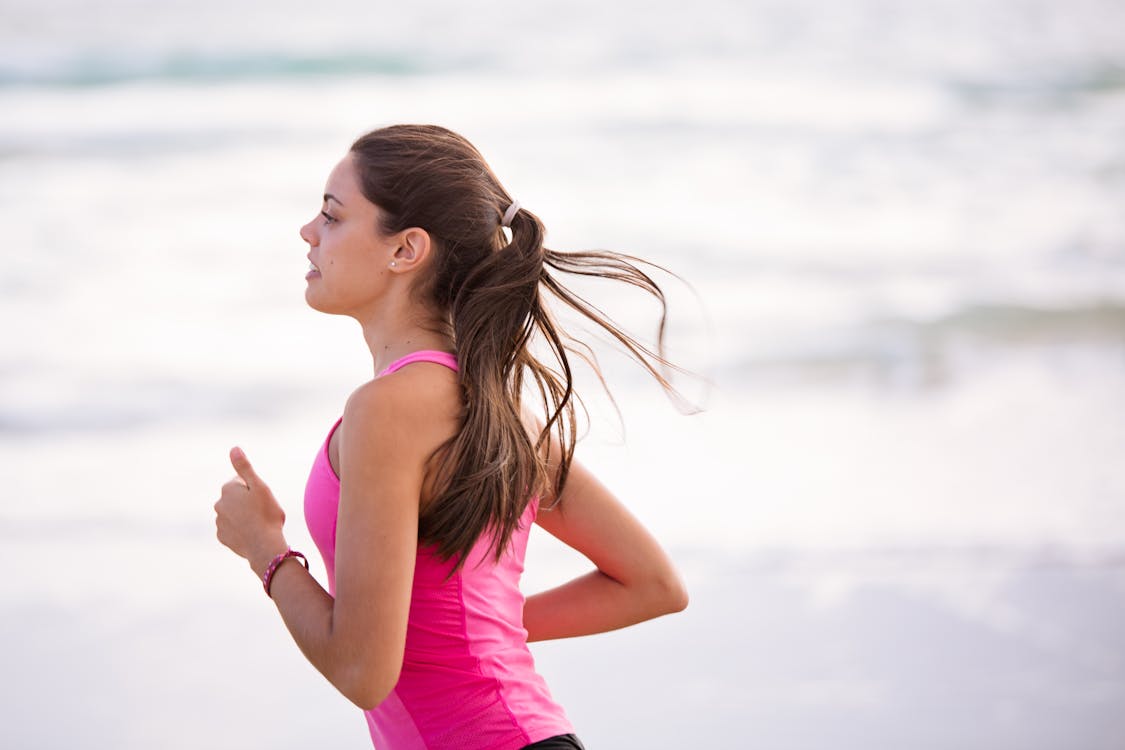 https://www.pexels.com/photo/selective-focus-photography-of-woman-in-pink-shirt-1199590/ 
Set yourself targets
Whether you're training for a marathon or just want to use running as a tool to keep fit, taking all of this on is a challenge. This is why you should create small but challenging targets for yourself each week. This might be running to a further lamppost, or spending longer running than you do walking. Whatever you set yourself, as long as you achieve it, you'll notice your overall health and stamina increase. Remember that nothing will happen overnight but with consistency, it will happen.
Have a running playlist
If you're finding it difficult to stay on track, it might be because of the music, or lack of music, that you're listening to. There are plenty of premade running playlists on Spotify, but it's always best to try and find something that will motivate you. What works for someone else might not work for you, so dig deep and find what really motivates you to get moving.
Keep constant reminders everywhere
You're not going to feel like running everyday. This might be due to feeling under the weather, or even a long day at the office leaving you feeling a little down in the dumps. While this is absolutely fine from time to time, it's important to leave constant reminders for yourself to remind you while you're doing this. It might be an old picture of yourself or a pair of jeans you really want to get into. Leaving reminders around your home will help keep you on track and achieve your goals in no time!