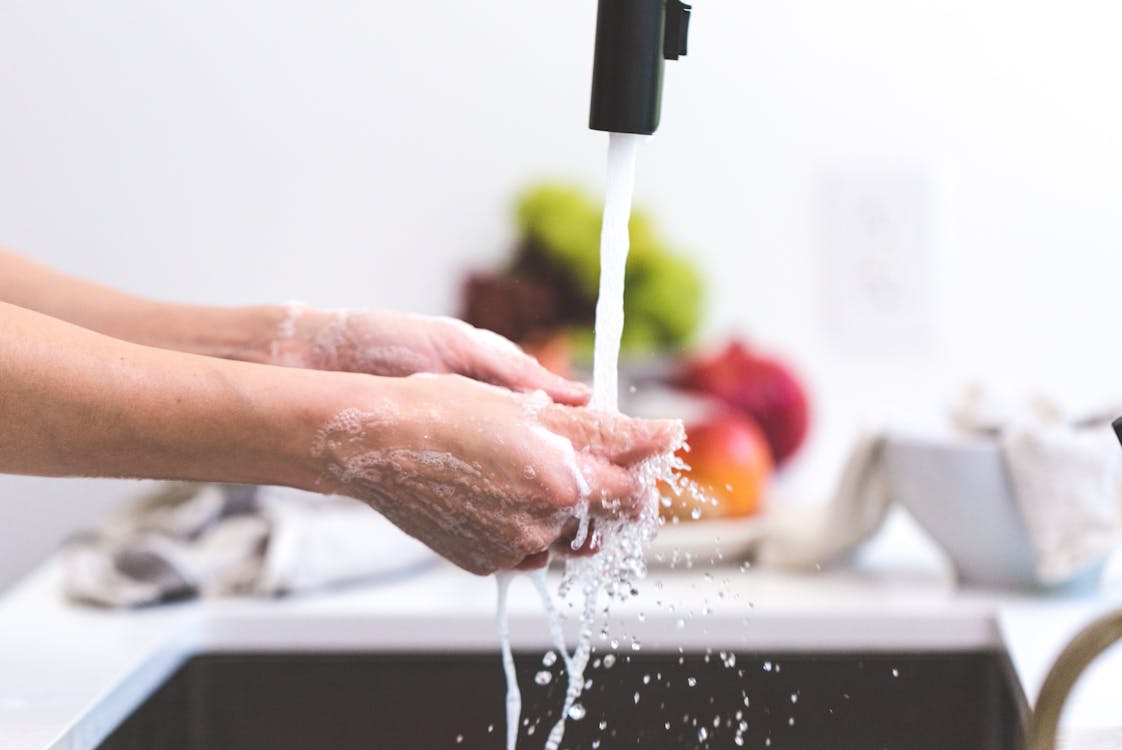 https://www.pexels.com/photo/cooking-hands-handwashing-health-545013/
Photo by Burst from Pexels
Your home's plumbing system is vital for you to enjoy a beautiful, healthy, and functioning home. However, the plumbing system is also at the mercy of our family's daily lifestyle. 
From throwing items down the toilet that are not meant to be discarded in this way to food scraps that accumulate in the drain, everyday use can have serious repercussions on the system's health. 
Over time, our home's plumbing system can become damaged and cause greater and costlier damages than we would have expected. Here are some guidelines to better look after your home's plumbing system, but don't forget to consult an expert when needed!
Invest in Regular Maintenance
As we have seen, our daily life can significantly impact the plumbing system's health. At the same time, it can be difficult to maintain the whole system in perfect shape. That is why it is recommendable to invest in regular and professional maintenance services. An expert will check the plumbing system's functioning and health and can make sure that it is safe for your whole family to use it. 
Learn About Drain Health
Your home's drains are like the capillary of the body's cardiovascular system. They are smaller than main pipes and created to trap odors and dangerous glasses while also allowing sewage to reach the disposal point. With that much going on, it is vital to look after the drain properly. After all, even a small buildup can cause a complete system breakdown! Ask a professional about what to throw and what not to throw in toilets, sinks, or drains. 
Understand Your Home's Unique Plumbing System
All plumbing systems work in a similar way, but each home's plumbing system is unique. This is because each building is different, and the plumbing system is created to meet different requirements. 
In an emergency, it is vital for you to know more about your home's system. While you don't need to be an expert, you should at least know where the primary water main is, the location of the shut-off valve, and how the different appliances are connected. 
Invest in Smart Appliances
Smart appliances can help you create a much more sustainable and efficient home. 
If you live in an older home, you might struggle to achieve the standards of sustainability you have dreamt of. But, if you live in a newer home, you should consider consulting an expert to understand more of your plumbing system's role in the home's sustainability standards. 
You might be able to find that older toilets, fixtures, and appliances can cause you to waste several liters of water a year and that leaks can significantly affect your home's structure. 
Know Who To Call In an Emergence
No matter how much care you put into keeping your plumbing system healthy and functioning, emergencies can happen. Water damage might happen because drains become clogged up, don't have enough fall, or become perforated by tree roots. 
Or, simply, there might have been flooding, burst pipes, or humidity issues. In these cases, it is vital to invest in professional Water Damage Restoration services that can help you restore your home's health in no time while also protecting your property's value.