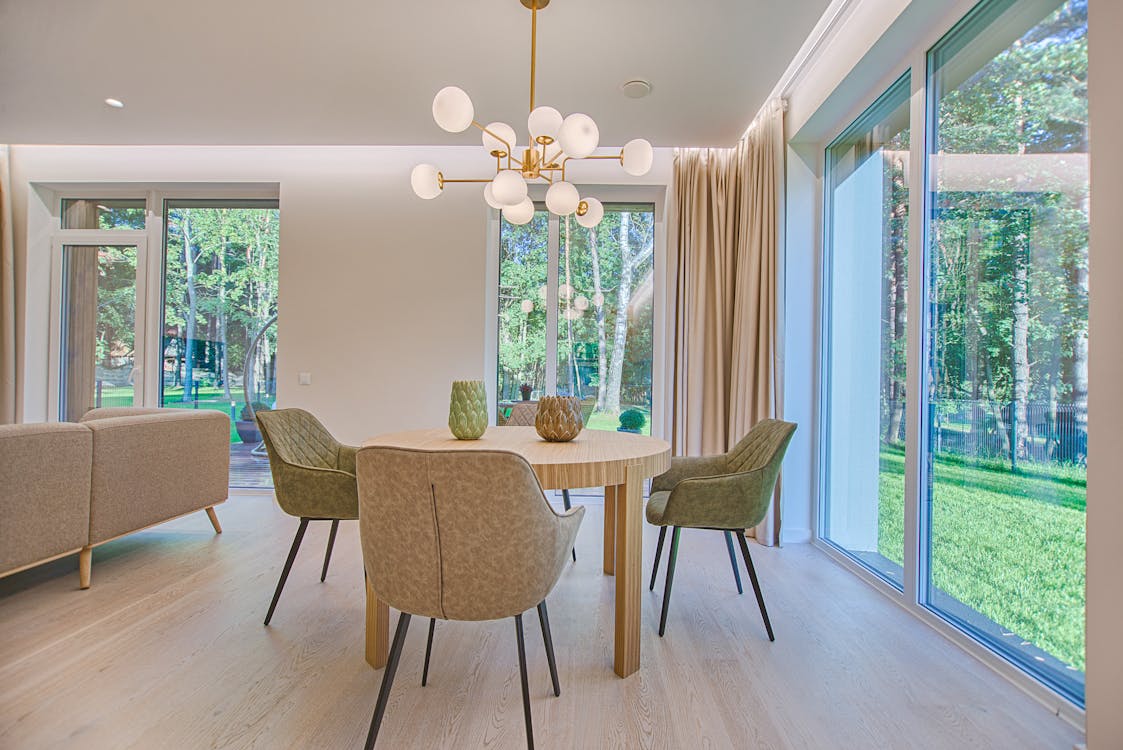 Photo by Vecislavas Popa from Pexels
Spring cleaning is a time for new beginnings. It is a chance to clean out the old and start fresh with a fresh outlook on life. A spring clean removes the clutter that accumulates over the winter months, and it also helps you prepare for summer.
Spring cleaning your home can also help you save money in the long run by reducing your energy bills, as well as improve your overall health by ridding yourself of germs that build up over the winter months. It is an opportunity to take stock of what you have and what you need in order to make improvements where necessary. So, if you're interested in doing a deep clean in your home, here are a few easy tips to get you started. 
Concentrate On Your Doors and Windows 
You can start with your cleaning by concentrating on your doors and windows. By doing so, you will be able to remove all the dust and dirt that has accumulated on these surfaces and make your home more inviting to guests. You will also be able to keep them in better shape for future seasons, as well as prevent any damage from outside elements.
Your doors and windows are an important part of your home's structure. If they are not in good condition, the rest of your house may suffer from a lack of protection from outside elements such as rain or snow. It could also give you a chance to make repairs or replacements, whether treating your windows or installing z frame shutters. 
Have a Kitchen Clear Out
Spring is the perfect time for deep cleaning your kitchen. This will help you declutter, organize, and make your life easier and more enjoyable. Plus, it will also help you get rid of any bad energy that might be lingering around in your home for too long. 
Not only can you get rid of any junk mail that has built up over the winter, but you can also clear out your cabinets, clear out any old food, and give your kitchen the most needed, clean and refreshing look.
Declutter Your Closet 
Spring is a time of renewal and new beginnings. It's when we can finally get rid of the old and start fresh. But before you throw out your old clothes, think about how you can use them to declutter your closet. One idea is to start a bag of old clothes and items that you can fill and then Donate to Charity. This way you're making room in your closet and gaining more mental clarity while also helping someone else. There may even be items in your closet that still have tags on them that you've never even worn. Go through your closet carefully and be sure to set aside anything that's in good shape but you no longer wear for someone else to use.
Spring cleaning shouldn't be this overwhelming process that takes up all your time. Instead, it should be something that you can do in a day or two while still having the energy to keep going. Decluttering your closet will help you feel less overwhelmed by the task of spring cleaning and make it easier for you to tackle other projects as well.
Bathroom Deep Cleaning 
If you want to make the most of your spring cleaning, you may want to consider deep-cleaning your bathroom. Experts actually recommend that you do this before the big spring clean-up, which is why it's such an important part of any spring cleaning routine.
Why should you start with the bathroom? Because it's one of the most overlooked areas in your home – and it's also one of the dirtiest. So, getting started with this when you're spring cleaning could be a great way to get on top of any dirt that has accumulated over the winter.