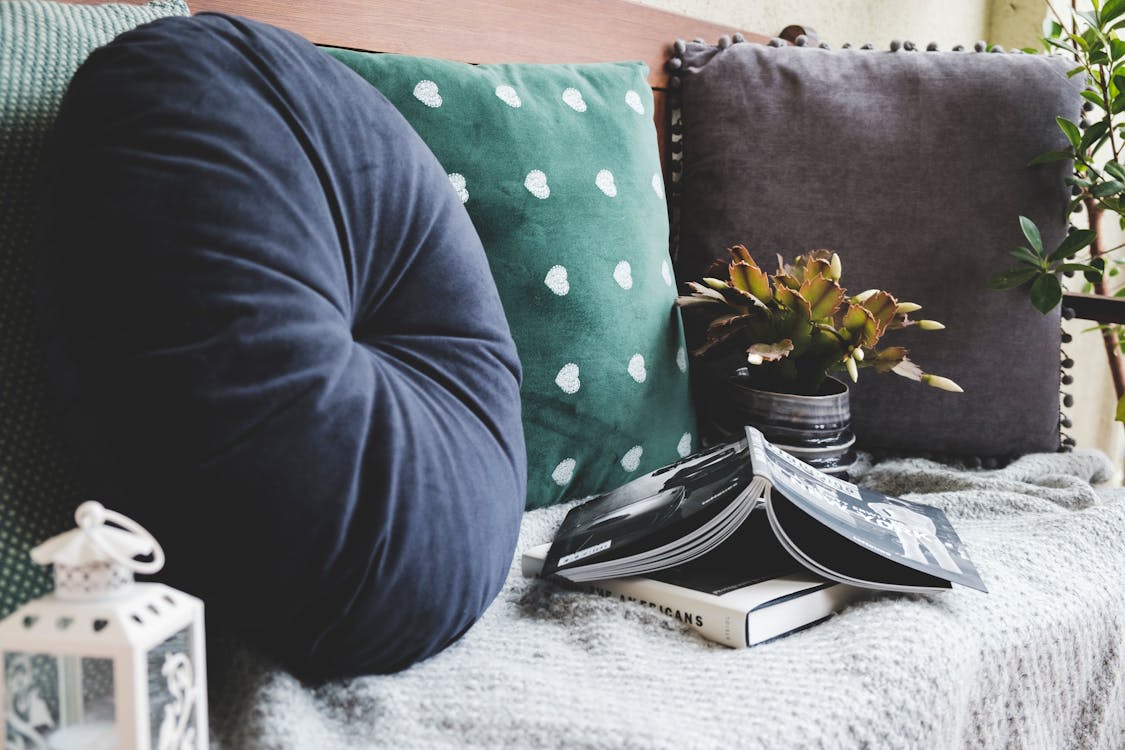 Photo by Krisztina Papp from Pexels
A home is more than just a house. It's the center of your life, where you go to relax and unwind after a long day, spend time with your family, and host guests for dinner or a holiday celebration. When it comes to designing your home, there are many aspects that you should take into account. These include choosing the proper layout for your house, choosing the right colors, and creating an atmosphere that will make your home feel comfortable and inviting. Here are ten simple tips to make your home comfy and inviting:
Choose your furniture wisely
When designing your house, one of the aspects you should consider is the furniture and decor that will go inside it.  It would help if you first thought about the functionality of the furniture and how it can help you achieve specific goals in your home. For instance, in your kitchen, choose kitchen chairs that help you while you prepare meals, or for your bedroom, you could select bedside tables that have lamps attached to them so you can have a reading light whenever you want.  Having everything you need on hand will make your home feel much more comfortable.
Create a comfortable focal point
Your home's focal point is the element that will draw the most attention. It can be a painting hanging on the wall, a sculpture, or an exhibition on your bookshelf. You can also place a comfortable chair or a couch in the most conspicuous spot in the room to create an inviting space to spend time with family or friends. Then, you can put some pillows or cushions around it to have a comfortable seating area wherever you are in the room. You can also place an accent table in a prominent spot in your living room and place lamps, vases of flowers, or decorative objects around it. 
Create a Lively Feel with Lighting
When it comes to lighting in your home, you have a few options. You can use traditional lighting like table lamps, sconces, and floor lamps, or you can go the modern route and use ceiling lights that cast soft and ambient lighting. You don't want your room to have a dark and gloomy feel, so choose lighting fixtures with a warm and inviting feel.  The amount and type of windows you have in your house will also affect lighting.  You should get as much natural light as possible; one way to optimize lighting is with picture windows.  Getting a picture window installation also has other benefits, such as saving energy, which might be a good choice for your home.
Be selective about your art
Many people don't realize that the art in their home can help create a more comfortable environment for them. Art in the home can help lower blood pressure and make you feel more relaxed. That's why you should carefully choose the art in your home. If you have children, you might want to place children's art in the rooms where they spend most of their time. For instance, you can place a poster of your child's favorite cartoon character in their room to make them feel loved and appreciated. 
Make sure your home is adequately ventilated
Making sure your home is well-ventilated is essential, as a stuffy home means an uncomfortable, unwelcoming home.  One way to ensure your home is ventilated correctly is to make sure that your home has proper airflow. You can use fans or open windows to create good airflow inside your home.  You can also invest in an HVAC system that provides ventilation.  Ensuring your home is well-ventilated is also an excellent investment if you're ever looking to sell it because it will increase your home's value.
Don't skimp on the little things
Small changes can go a long way toward making your home more comfortable and inviting. For instance, you should ensure that your lighting fixtures have the proper wattage. If they don't, they could be causing your home to be too hot or too cold. The same goes for your air conditioner if it is too powerful or weak. Another thing that you have to make sure you don't skimp on is your windows. You should ensure that your windows have the proper amount of glass so they don't let in too much heat or cold air.
Add decorative touches with houseplants
Now that we have discussed the importance of properly ventilating your home and choosing the right lighting fixtures and watts on your lighting, this brings us to one of the essential tips for designing your home – choosing the right plants. Now, you can choose from a wide variety of plants for your home, but the best plants for this purpose are houseplants. These plants are easy to care for and do not need much attention, but they are great at creating a more comfortable and inviting atmosphere in your home. All you have to do to make your home more attractive is to place a few houseplants around your home.